For Professional Use Up To 4500kg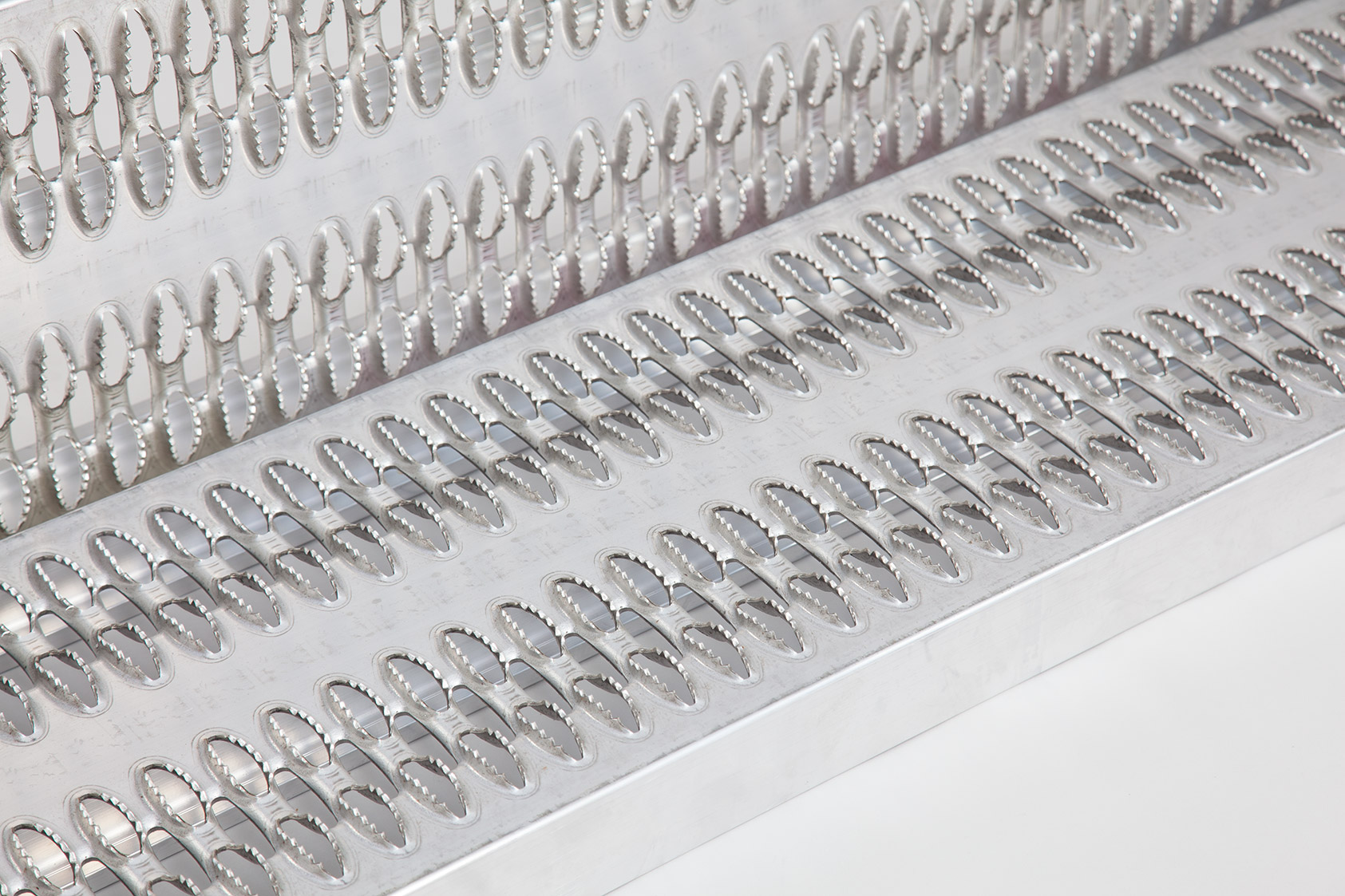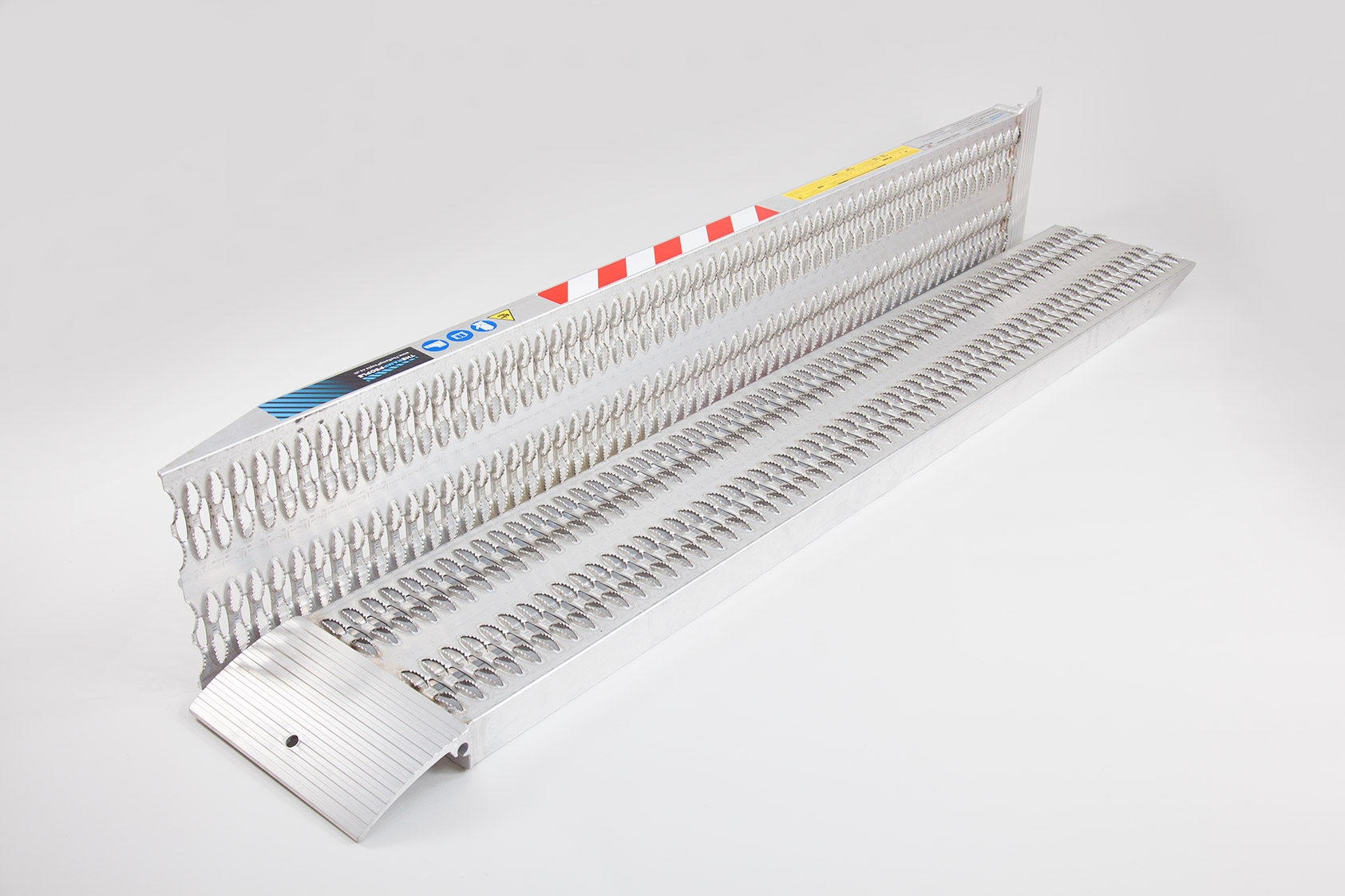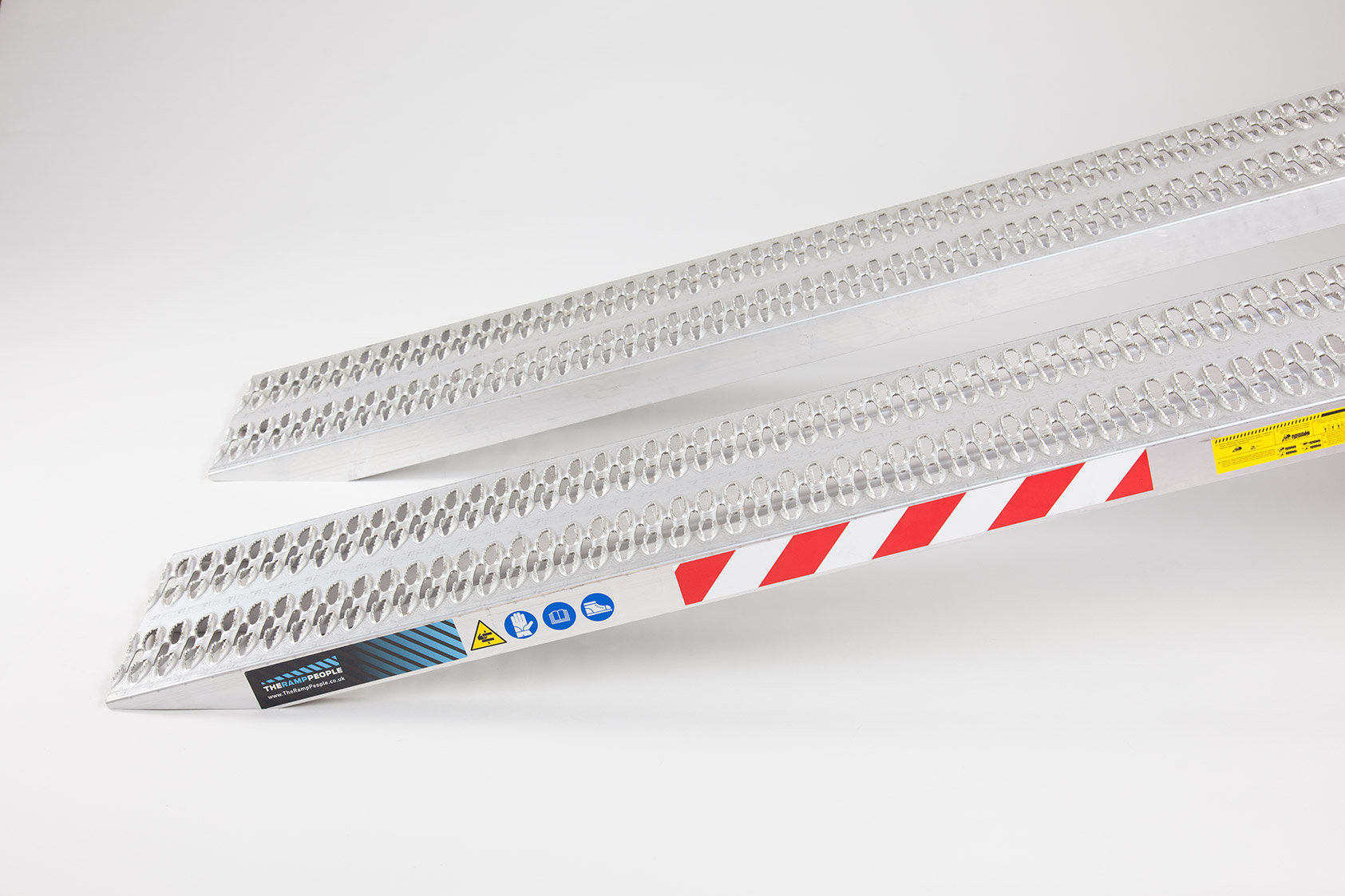 | SKU | Capacity (kg) | Height of Ramps Profile (mm) | Length (mm) | Max Load Height | Min. Load Height (mm) | Weight per Ramp (kg) | Weight Per Pair (kg) | Width (mm) | Minimum Track Width (mm) | Maximum Track Width (mm) | Price |
| --- | --- | --- | --- | --- | --- | --- | --- | --- | --- | --- | --- |
| TRP60/15 | 4500 | 70 | 1500 | 450 | 300 | 11 | 22 | 315 | | | €595.00 |
| TRP60/20 | 4500 | 70 | 2000 | 600 | 450 | 14.5 | 29 | 315 | 315 | 315 | €675.00 |
| TRP60/25 | 3400 | 70 | 2500 | 750 | 600 | 16.5 | 33 | 315 | 315 | 315 | €770.00 |
| TRP60/30 | 2250 | 70 | 3000 | 900 | 750 | 20 | 40 | 315 | 315 | 315 | €845.00 |
| TRP60/35 | 1500 | 70 | 3500 | 1050 | 900 | 23.50 | 47 | 315 | 315 | 315 | €985.00 |
| TRP60/40 | 1200 | 70 | 4000 | 1200 | 1050 | 27 | 54 | 315 | 315 | 315 | €1,030.00 |

Prices include delivery, VAT and all prices shown are for pairs. Single ramps are available, please call for details.
The large holes allow dirt to drop, ensuring am optimal grip.
Height of the ramp: 70mm
Strong whilst remaining relatively small
Ramps lie flat for easy storage when not being used
Lengths from 1500mm to 4000mm available
Capacities available: 1.200kg to 4.500kg
Widths available: 315mm
Manufactured from lightweight aircraft grade aluminium (type 6005A)
Lightweight for easy handling and compliance with Health & Safety Guidelines
Tested to 200% loading capacity
With Aluminium Bracket supplied

European manufactured

Angled foot, this allows for smooth access onto the ramp when using wheeled vehicles
Flat-top/no edge design gives greater flexibility of use
TUV Certified
For higher weight capacities for plant machinery click here

The new range of non folding loading ramp for mainly professional use, with capacities of up to 4.500kg. Ideal for lightweight plant machinery and garden machinery in frequent use.
For similiar ramps of an alternative style, please view our TRP70 and TRP80 series.