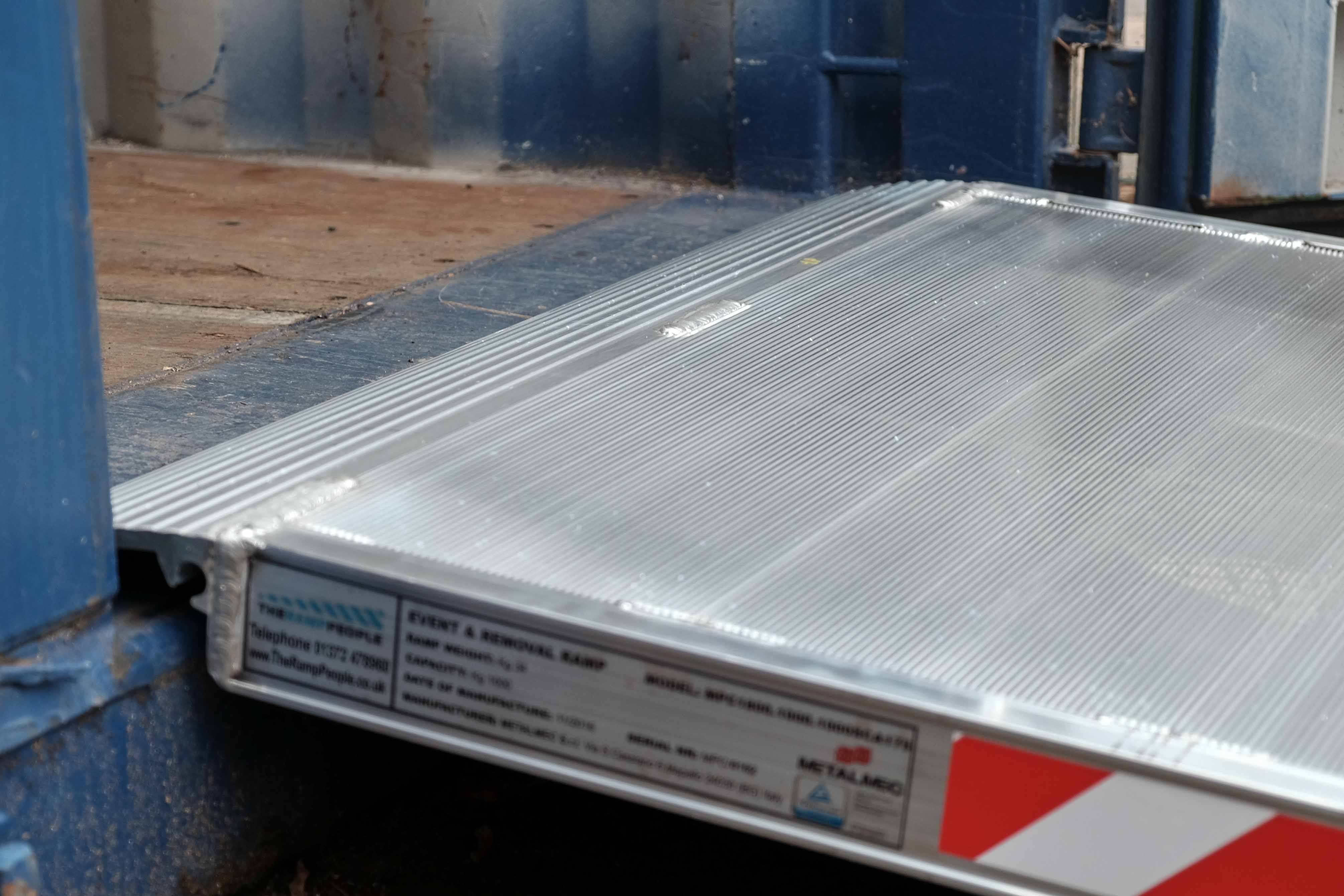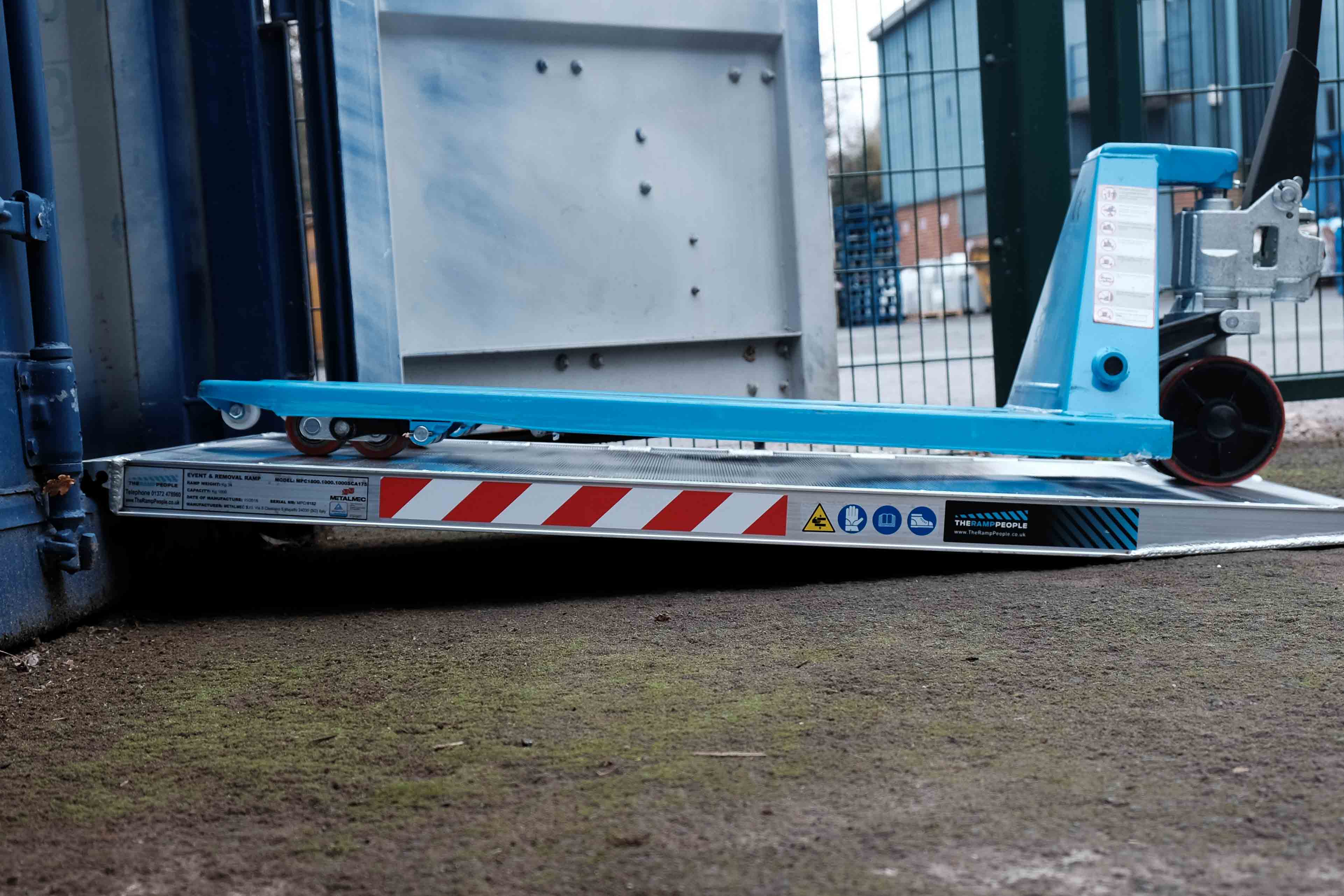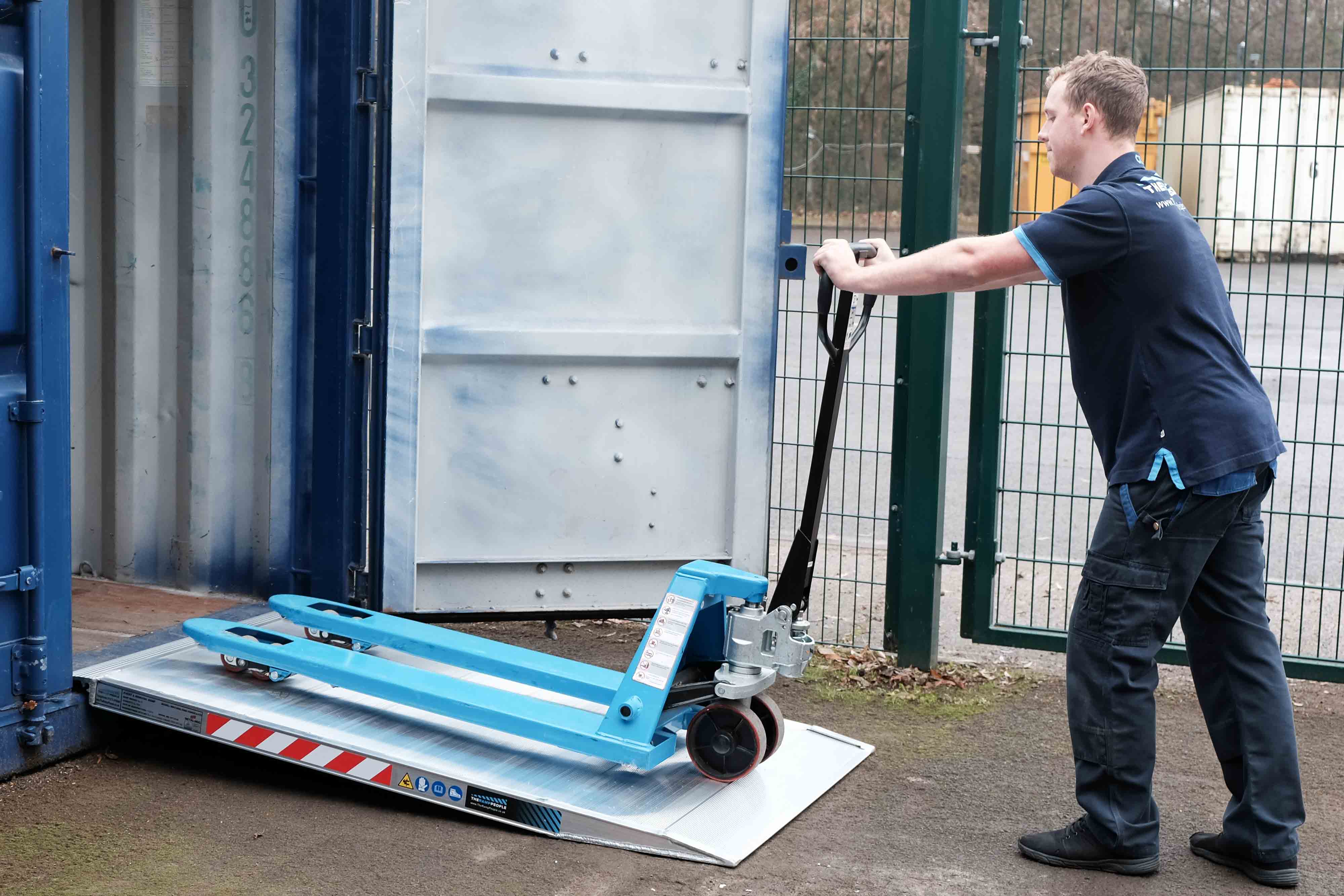 SKU
Capacity (kg)
Length (mm)
Max load height (mm)
Weight (kg)
Width (mm)
Price
TRP1800CON
1000
1800
175
34
1000

€688.80

€560.00

TRP2000CON
1000
2000
175
37
1000

€750.30

€610.00

TRP2400CON
1000
2400
175
45
1000

€811.80

€660.00
Perfect for any industry, our ramps can also all accommodate plant machinery and loading vehicles and our short ramps and car ramps come from a variety of ramp series that are ideal for allowing you to cross pavements, steps and small obstacles as well allowing easy access for loading and unloading any container.
Usage guidelines and safety information for this product can be found here.

The Ramp People's single piece pallet truck loading ramps for a maximum load height of 175mm, perfect for loading pallet in and out of containers and over kerbs.


Manufactured from lightweight aluminium and robot welded for the most solid and durable construction, these ramps have been certified up to 1000kg capacity and tested to 200% of this capacity to ensure ultra-strong support. read more
We have a wide selection of heavy duty van ramps for sale with us online, varying in width and length to suit all industries and we can even create bespoke sizing for your ramp to any length or width you need. As one of the best vehicle ramps to buy, this set of ramps comes with an angled foot for smooth access, perfect when using equipment with casters or wheels such as flight cases or industrial.
Our ramps are optimised to ensure they stay stable for your vehicle access – if you are looking for ramps 3000mm and longer please see our truck ramps. All our van loading ramps are built for easy handling and compliant with health and safety guidelines and our affordable prices include VAT & Mainland UK Delivery. Get in touch with us today to get the right van ramp for you.