The 1100mm wide modular wheelchair ramp system from The Ramp People is designed to give simple and straight-forward semi-permanent access into existing buildings like schools and houses or to be used to access more temporary structures like portacabins, marquees and stages.
Our Modular Systems can be assembled by every competent builder.
Fabricated from galvanised steel and featuring an expanded mesh anti-slip surface, as well as double height handrails and up-stand safety edges along both sides as standard. The ramps are supported on fully adjustable, telescopic legs and are fully modular, so can be lengthened, shortened, moved or adapted at will. These ramps come with a 2 year guarantee.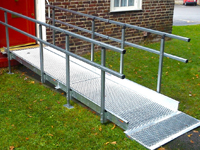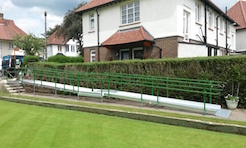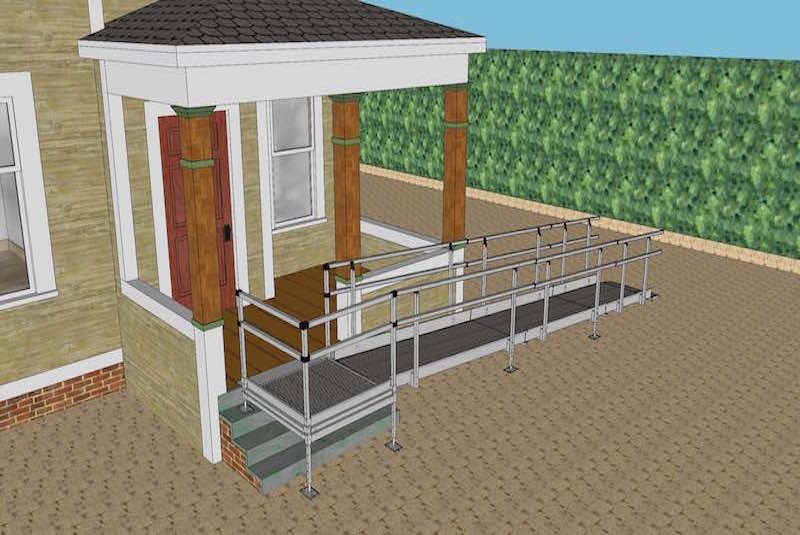 These systems are designed to be portable and temporary.
An easy guide for the right measurements around the door. All instructions and a video for assembling the system can be found here.