Wheelchair Ramp Specification and Design
Here at The Ramp People, we offer a renowned range of Modular Disabled Access Ramps. These ramps are designed primarily as semi-permanent outdoor ramps. As these ramps are often in place long term or even permanently we do get asked a lot of questions with regard to disabled access ramps regulations; whether it be for a private residence or a wheelchair access ramp for a school – customers often need a little help and a little guidance, establishing their requirements.
We're proud to offer a ramp specification service and can provide drawings showing the wheelchair ramp design and layout. See below for some examples.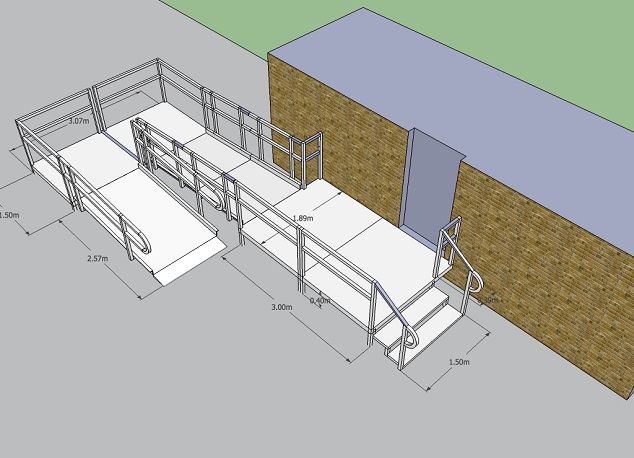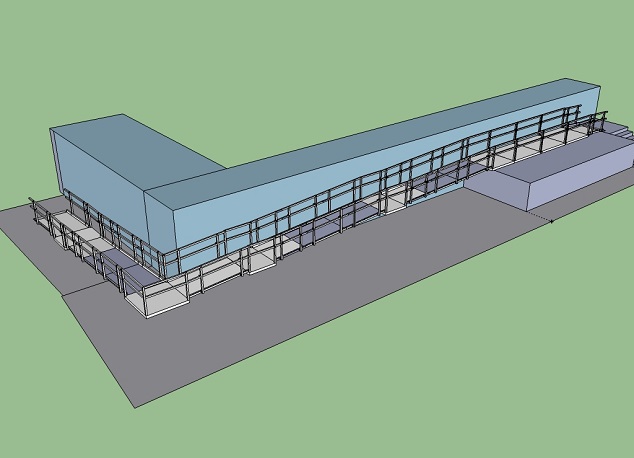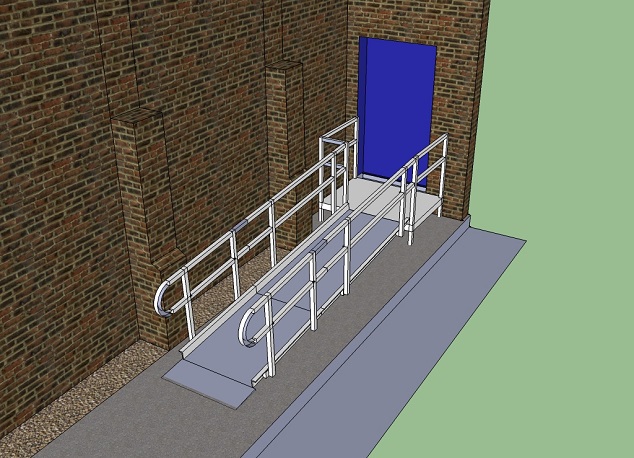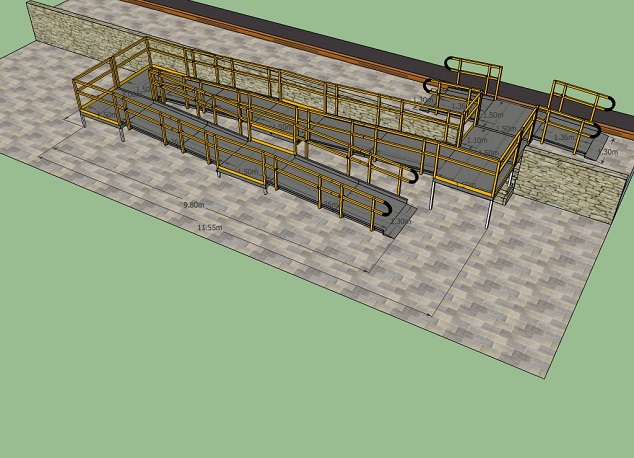 We supply every quote with a 3D drawing like this for a modular wheelchair ramp suitable for your needs and the space you have available. Contact us, send us the measurements and few photos and we will able to work out your ramp.