Vehicle And Plant Ramps Buying Guide: Choosing The Right Ramp For You
Here at The Ramp People we offer an extensive range of loading ramps, perfect for loading rubber and steel tracked machinery up heights of up to 1650mm. Our range are provided with capacities up to 58,000kg making them perfect for domestic and commercial use. The ramps are made from aluminium and are customisable to ensure we can provide a solution suitable for your requirements. 
What To Check Before You Buy A Loading Ramp
It is important to ensure you are purchases a loading ramp suitable for your load height and capacity to ensure the ramp will allow you to successfully, and safely load your machinery with ease. Prior to purchase, you will need to identify the following: 
Your load height - the vertical height from the ground to where the ramp will rest 

The maximum weight you plan to load onto the ramp - take into consideration the machine, the operator, any fuel and any items the machine will be carrying 

Does your machine have rubber or steel tracks - this will affect the type of ramps you need to purchase

What connection do you require? - how will the ramp connect to the vehicle, the connection type often depends on which vehicle you own 

Your wheelbase - this distance between the front and rear axles of a vehicle 

Your track width - all ramps have a minimum track width listed 

The ground clearence of the vehicle you are loading - if you have low ground clearence you may require custom cut ramps 

Weight of the ramps - it is important to check you will be able to safely manoeuvre the ramps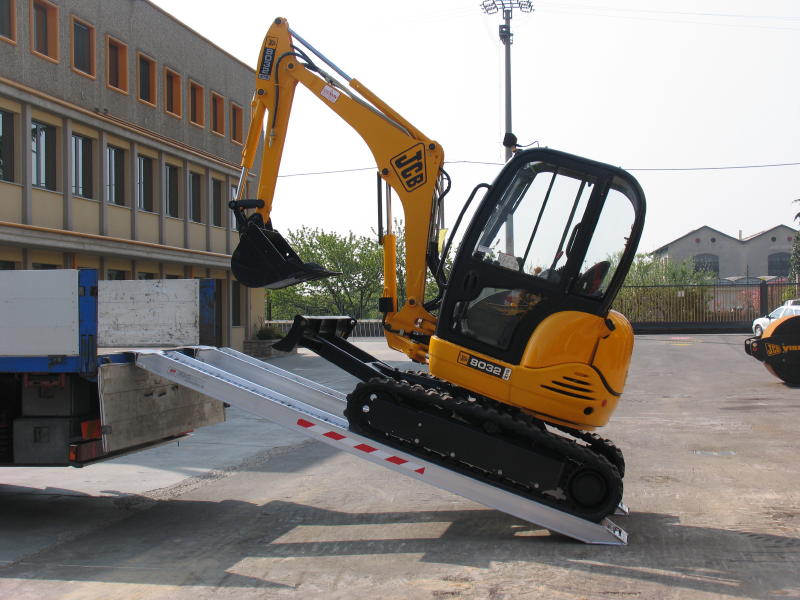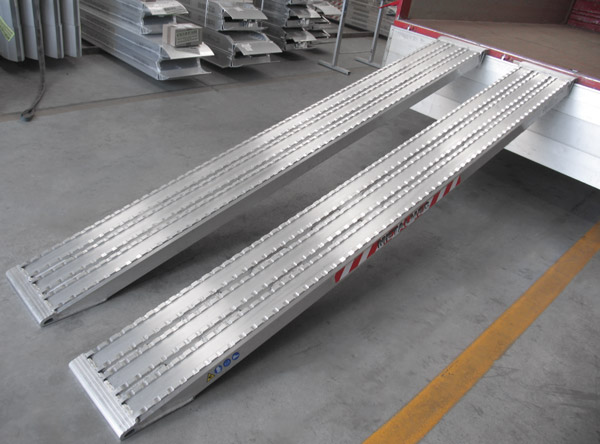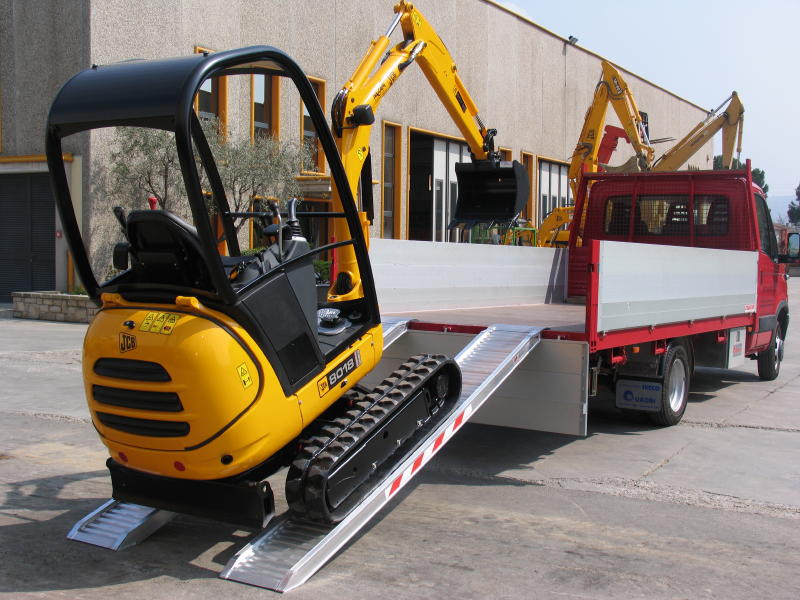 Why Are The Above Points So Essential? 
Your Load Height 
Your load height is the vertical measurement from the ground to where the ramp will rest. This measurement decides the optimimum length of ramp you require. In line with EU regulations, the maximum gradient recommended for loading is 30% or 1:3.3, our ramps are designed with this in mind. Some machinery, for example those with low ground clearence, do require a smoother gradient. For instance, pallet trucks often require a 1:8 gradient. It is important to check the maximum gradient your vehicle can load at. If you require a smoother gradient please let our team know your requirements so we can arrange a quote for a custom set of ramps for you. 
It is essential you do not load above or below the stated maximum/minimum load height of your ramp. The foot end of the vehicle and plant ramps are cut so that the foot end rest securely on the ground during loading at the listed load height. If you load at the incorrect height the foot of the ramp will not rest securely on the ground, making loading unsafe and in turn voiding your warrenty. Additional details regarding the foot of the ramp can be viewed on our Loading Ramps / Van Ramp Foot End article.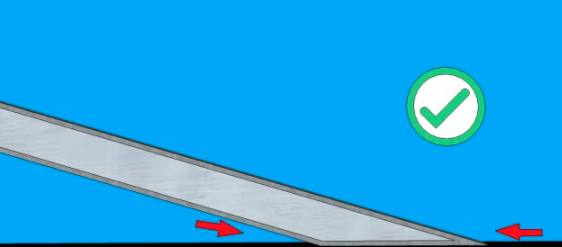 Maximum Weight You Wish To Load / Capacity 
When checking the maximum weight you wish to load, ensure to consider the weight of the item you are loading, the driver, fuel, fluids and any load the vehicle will be carrying. The machine normally states the net weight on it. The Ramp People have an extensive range of ramps available with various capacities to allow you to find one to meet your requirements. In some instances the capacity of the ramp does decrease as wheelbase decreases. 
Does Your Machine Have Rubber or Steel Tracks? 
The Ramp People have a wide range of aluminium loading ramps, including in stock options, for rubber tracked vehicles. For instance, our TRP70 range and TRP80 range are perfect for loading mini diggers, such as Bobcats. If you plan to load items with steel tracks, you will need to view The Ramp People's Ramps for Steep Tracks with Rubber Coating or our Milled Surface Ramps for Steel Tracks. Our ramps designed for loading items with steal tracks are perfect for use within the construction sector as they have a capacity up to 58,000kg. 
What Connection Type Do You Require? 
The Ramp People have 4 different connection options to choose from. As a standard, our loading ramps are provided with a rest on connection which are perfect for Flat-bed vehicles and Tipper Trucks. The rest on connection is provided with a pre-drilled hole and security pin to allow you secure the ramp to the vehicle if you wish. Alternative connection options include a hook connection, tube connection and bottom hook connection. Further details about our connection options can be viewed here. If you are unsure as to which connection type is best for you simply ask our experience team for advice. 

What Is Your Wheelbase? 
The wheelbase of a vehicle is the distance between the front and rear axles. It is important to check this as the capacity of the ramp can be affected by your wheelbase. As the wheelbase of a vehicle descreases, the maximum capacity of the ramp decreases due to how the weight will spread on the ramps. 
What Is The Track Width of Your Vehicle? 
All of our Aluminium Loading Ramps are listed with a miniumum track width. As a general rule, as the capacity of the ramp increases, so does the minimum track width. If your track width is below the recommended mininimum track width, it is likely that we can still provide you ramps however you may require these to be customised, for example with a additional support to ensure the ramps are suitable for your track width. If you track width is below the minimum track width please contact our team, either via phone or email for expert advice and a custom quote. 
Do You Have Low Ground Clearence? 
Items with low ground clearence, such as forklifts, pallet trucks and scissor ifts, require further consideration and often a custom solution. Low clearence items are generally unable to climb a 1:3.3 gradient and therefore will require longer ramps to ensure they are able to climb the ramps and the base of the vehicle does not hit the ramps. Please contact our team for advice regarding items with low ground clearence. For forklifts and pallet trucks, we do have a range of in stock solutions which may be suitable for you, designed with low clearence in mind. We also have a range of in stock car ramps, perfect for cars with low clearence including classic cars and sports cars. Alternatively we can provide a custom built solution based on your load height, capacity and clearence. 
Weight Of The Ramps
The weight of all ramps are listed on our website. It is important to check the ramp weight prior to purchase to ensure you and your team will be able to transport the ramps safely. We do provide the option of adding nylon grab handles to the ramps to make transporting the ramps easier. These straps are produced from polyester and will be welded on the ramp in the factory for you. Generally 4 straps are recommended per ramp, 8 straps per pair.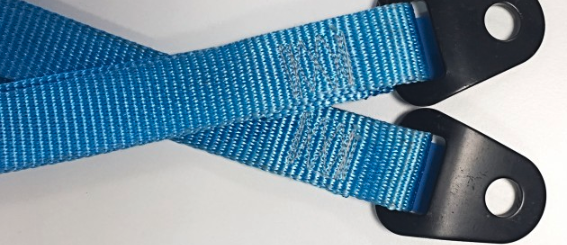 Custom Options 

Whilst The Ramp People stock an extensive range of in stock loading ramps, we do also provide custom built solutions to meet your requirements. Customisations include, but are not limited to: load heights, nylon grab handles, connection options, edges on the ramps, additional support / reinforced ramps. To discuss any specific modifications or requires you have, please contact our team on 01372 478960 or email hello@theramppeople.co.uk
All of our Vehicle and Plant ramps are TUV certified and produced in Europe. Our instruction manual for the ramps are provided with the ramps on delivery, the manual is also available online to view here. 
if you require any further information about any of our product range or require a customised solution, don't hesitate, please contact us.