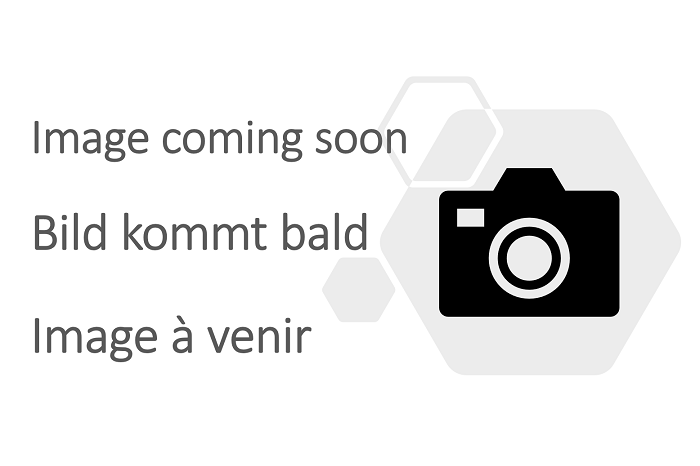 Aluminium Loading Ramps (4000x300x1000kg)
300mm wide x 4000mm long, with an 75mm profile thickness. Featuring a maximum capacity of 1000kg, this ramp is ideal for use as a car ramp or lightweight plant ramp. Please note the minimum track width is 150mm.
Price and capacity is for the PAIR.
| | |
| --- | --- |
| Length (mm) | 4000 |
| Width (mm) | 300 |
| Max. Load Height (mm) | 1200 |
| Weight Per Ramp (kg) | 22,5 |
| Weight Per Pair (kg) | 45 |
| Capacity (kg) | 1000 |
Connection Options

Customisable

Easy to Fit

European Made

Not for Solid Wheels

One Year Warranty

4-10 business days delivery*. Items are shipped from the UK to Ireland on DAP Incoterms. This means we do not charge Irish VAT but Irish import VAT of 23%, import duty (on some products) and customs charges will be due. These fees will need to be paid to the courier before or after you receive the goods. Learn more.
The TRP74 Series has a core profile thickness is 75mm and a width of 300mm. On the TRP74 Series the minimum width of tracks/wheels is 150mm. 

They feature a capacity of up to 1000kg and are ideal for use as car ramps or lightweight plant ramps.

Designed for a maximum gradient of 30%
These ramps are available both with and without edges, the default is however without edges.
Four different connection options available, however the default connection is the rest on connection which is a popular choice for flatbed vehicles and tipper trucks. For beaver tail trailers, a hook connection is normally recommended
Foot of the ramp is cut for the load height to ensure smooth entry onto the ramp
Designed for loading tracked plant machinery and vehicles including diggers, tractors, excavators and ride on mowers, suitable for commercial use
Customisations available including custom load heights, custom sizes and nylon handles
Made in Europe
Not suitable for solid wheels found on road surfacing machines - for this type of machinery please see the industrial ramps for steel tracks

Usage guidelines and safety information for our full vehicle ramp range can be found here.
| | |
| --- | --- |
| SKU | TRP74/40 |
| Default Connection | Rest On Connection |
| Capacity (kg) | 1000 |
| Height of Ramps Profile (mm) | 75 |
| Length (mm) | 4000 |
| Max Load Height | 1200 |
| Min. Load Height (mm) | 1050 |
| Weight per Ramp (kg) | 22,5 |
| Weight Per Pair (kg) | 45 |
| Width (mm) | 300 |
| Minimum Track Width (mm) | 150 |
| Maximum Track Width (mm) | 220 |
| One Year Warranty | Yes |
| Connection Options Available | Yes |
| Customisable | Yes |
| Easy to Fit | Yes |
| European Made | Yes |
| Not Solid Wheels | Yes |
| Capacity Wheelbase 1000mm (kg) | 830 |
| Capacity Wheelbase 1250mm (kg) | 910 |
| Capacity Wheelbase 1500mm (kg) | 1000 |
Ramp Capacity, Length & Load Height
Ramp Capacity, Length & Load Height
This guide should help you gauge how long a ramp you require, so if you're in any doubt read the details below. If you still have questions after reading, feel free to give us a call. The crucial thing to know is your load height.

Load Height: this is the vertical measurement from the ground to where you rest the ramp onto.

Guide to the maximum load height is shown in the product description/table, please note the minimum Load Height will be 5% below the maximum height stated on the ramp, to calculate  use (maximum load height - 5% = minimum load height).

For vehicle ramps EU guidelines recommend that no ramps with a gradient greater than 30%  or 1:3.3 should be used. Essentially the load height x 3.3, gives you your ramp length. Furthermore no TUV Certified Ramp is designed to exceed this gradient. Going over this gradient is can cause accident, injury or death and may invalidate the warranty.

Please check the wheelbase measurement of the machine you are loading is suitable for the capacity the ramp can take based on the wheelbase measurement advised. To check your wheelbase, look at the vehicle from side view, the distance between the centre of front wheel and rear wheel (rim centre) is your wheelbase. For machines with an unbalanced weight distribution such as, scissors lifts, paving machinery, steel tracked machinery and machines with low ground clearance we would advise you contact us first, so we can check and advise on the most suitable solution.

For loading cars and other vehicles with either a) Low ground clearance b) Front and/or Rear overhang a gentler gradient is recommended (this will vary depending upon the vehicle). Please also note that most forklifts and pallet trucks are not built to be used on slopes. Please check the manual for the gradient information.

Further information can be seen in this blog article here
Buy With Confidence
The Ramp People value transparency in all of their business transactions and want you to be able to buy from us with confidence. We have taken a number of measures to ensure that this is possible. These include:
Speedy Delivery
All in-stock items are dispatched the same business day when ordered prior to 1pm. Delivery is provided free of charge within mainland UK and items are dispatched on a 24-48 hour delivery service.
No Quibble Returns Policy
All non-faulty stock items can be returned within 30 calendar days of purchase for a full refund. If you aren't sure how to choose the correct ramp, do give our friendly sales team a call.
Fully Secure Payment Processing
The Ramp People are proud to use Adyen, one of the world's fastest growing E-Commerce Payment Providers to process all of our transactions. Adyen encrypt all of your payment details to the highest level possible, ensuring that none of your personal details are passed on to third parties. We also offer the option to pay via PayPal.
See What Other Customers Say About Us
It's always comforting to be able to see how other customers have rated an Ecommerce Retailer. See what our ratings say about our fantastic service and products by viewing our Trust Pilot reviews on the website.