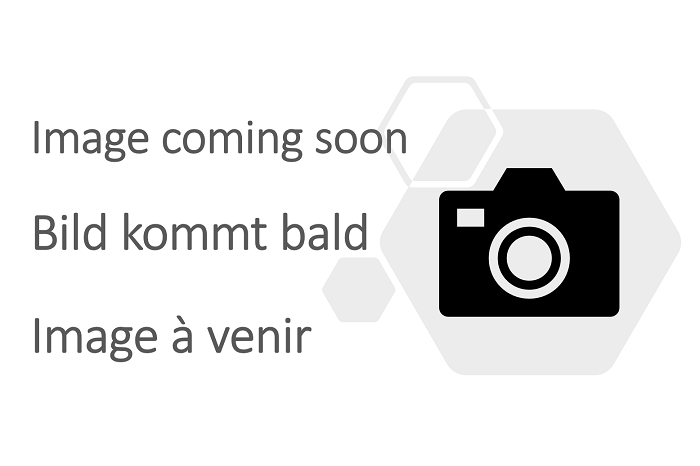 Length-fold Wheelchair Ramp with Blue Grip Surface (2ft long 810mm wide)
Premium length fold wheelchair ramps for access over any step or kerb. Provided in 2ft. Suitable for manual wheelchairs, electric wheelchairs, scooters and walkers. Buy VAT exempt. Manufactured with a single fold down the length of the ramp, this disabled access ramp also features a durable blue non-slip surface and carry handles for ease of transport.
Once the ramp length and bag option are selected, the price for the item will be displayed in the box to the right.
| | |
| --- | --- |
| Length (ft) | 2 |
| Length (mm) | 610 |
| Width (mm) | 775 |
| Total Width (mm) | 815 |
| Height (mm) | 80 |
| Max. Load Height (mm) | 100 |
| Weight (kg) | 6 |
| Capacity (kg) | 300 |
Easy to Fit

One Year Warranty

4-10 business days delivery*. Items are shipped from the UK to Ireland on DAP Incoterms. This means we do not charge Irish VAT but Irish import VAT of 23%, import duty (on some products) and customs charges will be due. These fees will need to be paid to the courier before or after you receive the goods. Learn more.
Length fold Wheelchair Ramp Features Include:
Durable non-slip surface
Rest on connection, to fit just rest on and start loading
Extremely lightweight yet strong
Single fold down length of ramp
Easily portable due to suitcase style
Clips and straps together when folded
Centre mounted carrying handle
The non-slip surface on all of our wheelchair ramps is glued onto the metal ramp. Therefore these ramps are not suitable to be kept outside and exposed to weather
Open Width 815mm, usable width 775mm
Maximum gradient = 1 in 6 although 1 in 8 is recommended

All pictures shown are for illustration purpose only. Actual product may vary due to product enhancement

These ramps are only suitable for use as mobility aids
Premium Length Fold Wheelchair Ramp
2ft
Length 2ft(610mm)
Weight 6.0kg
Capacity 300kg
Open width 815mm
Max. load height 100mm
| | |
| --- | --- |
| SKU | TRP-XL6 Blue |
| Capacity (kg) | 300 |
| Height (mm) | 80 |
| Length (ft) | 2 |
| Length (mm) | 610 |
| Max Load Height | 100 |
| Total Width (mm) | 815 |
| Weight (kg) | 6 |
| Width (mm) | 775 |
| One Year Warranty | Yes |
| Easy to Fit | Yes |
Ramp Capacity, Length & Load Height
Ramp Length & Load Height
It is crucial for you to know your load height to identify which ramp length you require. The load height is the vertical measurement from the ground to where you rest the ramp onto.
Once you have the load height you can use our simple ramp length calculator to identify which ramp length you require, alternatively please contact our team.

Manual Wheelchairs:
Minimum recommended gradient: 1:6
Example: for a 1ft load height you'll need a 6ft long ramp.

Mobility Scooters:
Minimum recommended gradient: 1:8 (Ramp needs to be longer due to the low ground clearance)
Example: for a 1ft load height you'll need an 8ft long ramp.


Buy VAT Exempt
Certain goods and services for disabled people are zero-rated for VAT, including mobility aids, as long as the customer is eligible and the goods are for domestic or personal use. All of our wheelchair ramps classify as mobility aids and therefore those eligible can purchase these VAT exempt.
Eligibility
First of all, you need to be eligible to be VAT exempt – that is, you, or the person using the product needs to be disabled or chronically sick to be eligible. The HMRC defines a disability or chronic illness as:
"a physical or mental impairment which has a long-term and substantial adverse effect upon a person's ability to carry out everyday activities". This includes chronic illnesses such as diabetes, as well as terminal illnesses.
Please note that this does not include temporary incapacities such broken limbs, nor does it include elderly people who are frail but otherwise able-bodied.
Domestic use
Secondly, the product or service must be for the exclusive use of the disabled individual.
Please note that this does not include goods or services supplied for businesses purposes, or goods/services which are made widely available to a large group of people. It does, however, include charities.
How do I claim my VAT back?
You can claim your VAT back very easily through our website. Simply check the box at the bottom the first checkout page to confirm that you are eligible for VAT exemption. Then fill in the details of your disability or illness, and the VAT will be automatically removed from your purchase.
If you are in any doubt as to whether you are eligible to receive goods or services zero-rated for VAT, you should consult Notice 701/7 VAT Relief for Disabled People or contact the National Advice Service on 0845 010 9000 before signing the declaration.
Buy With Confidence
The Ramp People value transparency in all of their business transactions and want you to be able to buy from us with confidence. We have taken a number of measures to ensure that this is possible. These include:
Speedy Delivery
All in-stock items are dispatched the same business day when ordered prior to 1pm. Delivery is provided free of charge within mainland UK and items are dispatched on a 24-48 hour delivery service.
No Quibble Returns Policy
All non-faulty stock items can be returned within 30 calendar days of purchase for a full refund. If you aren't sure how to choose the correct ramp, do give our friendly sales team a call.
Fully Secure Payment Processing
The Ramp People are proud to use Adyen, one of the world's fastest growing E-Commerce Payment Providers to process all of our transactions. Adyen encrypt all of your payment details to the highest level possible, ensuring that none of your personal details are passed on to third parties. We also offer the option to pay via PayPal.
See What Other Customers Say About Us
It's always comforting to be able to see how other customers have rated an Ecommerce Retailer. See what our ratings say about our fantastic service and products by viewing our Trust Pilot reviews on the website.