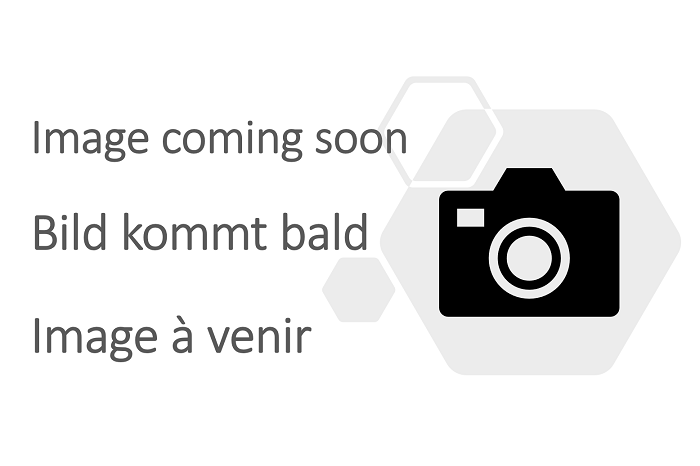 Heavy Duty Folding Van Ramp (800mm wide x 1000kg capacity)
Available in the lengths 2000mm, 2250mm, 2500mm and 3000mm. With a capacity of up to 1000kg these are the strongest folding van ramps on the market.

Quick Release System available with 10% discount when buying with the ramp, just use the code TRP-QUICK-RELEASE at the Basket summary before checkout.
| | |
| --- | --- |
| Length (mm) | 2000-3000 |
| Width (mm) | 800 |
| Max. Load Height (mm) | 450-750 |
| Weight (kg) | 49-71 |
| Capacity (kg) | 1000 |
Bolt Down

Easy to Fit

European Made

Fixings Included

One Year Warranty
Ramp Length & Load Height
Ramp Length & Load Height: Folding Van Ramps
Getting this correct is critical and a guide to the correct load height is shown in the product description/table. An easy guide for the correct measurements can be found here.

Load Height = this is the vertical measurement from the ground to the deck of the van
Height (mm) on the folding van ramp tables refers to the height of the ramp when folded = check that there is enough space inside your van for the required ramp

PLEASE ENSURE YOU HAVE ENOUGH ROOM IN THE VAN FOR THE RAMP TO FIT

As a general rule you should observe the following
600mm load height = 2000mm long ramp
680mm load height = 2250mm long ramp
750mm load height = 2500mm long ramp
900mm load height = 3000mm long ramp

Going over this gradient can cause accident, injury or death and may invalidate the warranty.
Buy With Confidence
The Ramp People value transparency in all of their business transactions and want you to be able to buy from us with confidence. We have taken a number of measures to ensure that this is possible. These include:
Speedy Delivery
We aim to despatch all of our orders within a maximum of 48 hours after they have been received. Next business day delivery is included free of charge as standard, although other shipping methods are available at an extra charge.
No Quibble Returns Policy
All non-faulty stock items can be returned within 14 calendar days of purchase for a full refund. If you aren't sure how to choose the correct ramp, do give our friendly sales team a call.
Fully Secure Payment Processing
The Ramp People are proud to use Sage Pay, one of the world's fastest growing E-Commerce Payment Providers to process all of our transactions. Sage Pay encrypt all of your payment details to the highest level possible, ensuring that none of your personal details are passed on to third parties.
See What Other Customers Say About Us
It's always comforting to be able to see how other customers have rated an Ecommerce Retailer. See what our ratings say about our fantastic service and products by viewing our Trust Pilot reviews on the website.
An easy guide for the correct measurements can be found here.
All our ramps are easy to install; see our Folding Van Ramp Assembling Guide for details.
If you're unsure which ramp will fit into your vehicle; see our handy Vehicle Compatibility Checklist.
Features include:
1000kg capacity available
Excellent grip from our standard anti-slip surface
Easy to install: fully fitted with only two clips
Includes fixing kit and brackets
Lightweight, strong and durable
Robot welded for solid, strong and durable construction
Easily installed on several vehicles of the same size
Lateral safety edges to prevent accidentally wheeling off
Bypasses most bumpers, crash bars, steps and tow bars
Can be used to connect two vehicles
Can function as a table or workbench
Customised lengths, widths and capacities available. Please contact us for more information

All pictures shown are for illustration purpose only. Actual product may vary due to product enhancement
Heavy Duty Folding Van Ramps
TRP1000-2000 2000mm
Length (mm): 2000
Folded Height (mm): 1045
Max Load Height (mm): 450
External Width (mm): 800
Weight per ramp (kg): 49
Capacity (kg): 1000
TRP1000-2250 2250mm
Length (mm): 2250
Folded Height (mm): 1215
Max Load Height (mm): 550
External Width (mm): 800
Weight per ramp (kg): 55
Capacity (kg): 1000
TRP1000-2500 2500mm
Length (mm): 2500
Folded Height (mm): 1380
Max Load Height (mm): 600
External Width (mm): 800
Weight per ramp (kg): 62
Capacity (kg): 1000
TRP1000-3000 3000mm
Length (mm): 3000
Folded Height (mm): 1615
Max Load Height (mm): 758
External Width (mm): 800
Weight per ramp (kg): 71
Capacity (kg): 1000
| | |
| --- | --- |
| SKU | TRP-Rex800 |
| Capacity (kg) | 1000 |
| Folded Height (mm) | 1045-1615 |
| Length (mm) | 2000-3000 |
| Weight (kg) | 49-71 |
| Width (mm) | 800 |
| One Year Warranty | Yes |
| Bolt Down | Yes |
| Easy to Fit | Yes |
| European Made | Yes |
| Footprint Total Depth (mm) | 305 |
| Footprint Width (mm) | 1060 |