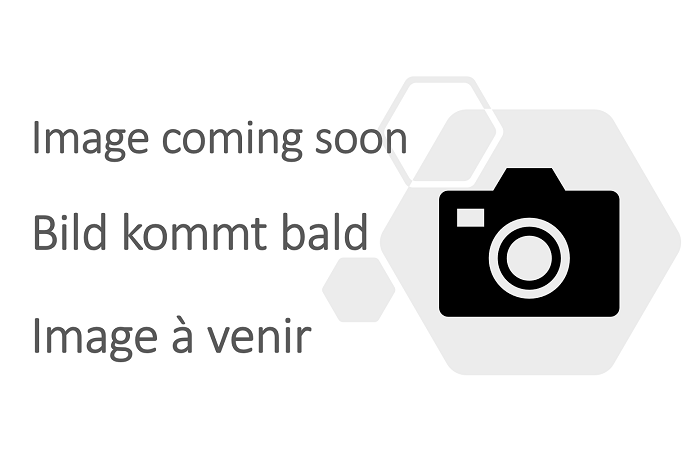 Fibreglass Wedge Threshold Ramps up to 150mm/6inch
Designed for a variety of applications and situations, the fibreglass threshold ramp is a great option for people using manual wheelchairs and walkers who have a difficult time walking over an entrance way. The wedge design means this ramp can simply be placed by the threshold. Available in heights up to 150mm. 
| | |
| --- | --- |
| Length (mm) | 960 |
| Width (mm) | 760 |
| Height (mm) | 150 |
| Max. Load Height (mm) | 150 |
| Weight (kg) | 3.8-11.6 |
| Capacity (kg) | 250 |
Easy to Fit

Electric Wheelchair

Manual Wheelchair

Mobility Scooter

One Year Warranty
Ramp Length & Load Height
Load Height & Threshold Ramps
Threshold ramps are designed to be left in place if required and should allow any door to be opened over the top of them - to get the correct height just simply measure the vertical height from the ground to the entrance of the property. So a 3 inch rise requires a 3 inch threshold ramp. These are not always suitable for scooters or electric wheelchairs so please check with us first.
Buy VAT Exempt
Certain goods and services for disabled people are zero-rated for VAT, as long as the customer is eligible and the goods are for domestic or personal use.
Eligibility
First of all, you need to be eligible to be VAT exempt – that is, you, or the person using the product needs to be disabled or chronically sick to be eligible. The HMRC defines a disability or chronic illness as:
"a physical or mental impairment which has a long-term and substantial adverse effect upon a person's ability to carry out everyday activities". This includes chronic illnesses such as diabetes, as well as terminal illnesses.
Please note that this does not include temporary incapacities such broken limbs, nor does it include elderly people who are frail but otherwise able-bodied.
Domestic use
Secondly, the product or service must be for the exclusive use of the disabled individual.
Please note that this does not include goods or services supplied for businesses purposes, or goods/services which are made widely available to a large group of people. It does, however, include charities.
How do I claim my VAT back?
You can claim your VAT back very easily through our website. Simply check the box at the bottom the first checkout page to confirm that you are eligible for VAT exemption. Then fill in the details of your disability or illness, and the VAT will be automatically removed from your purchase.
If you are in any doubt as to whether you are eligible to receive goods or services zero-rated for VAT, you should consult Notice 701/7 VAT Relief for Disabled People or contact the National Advice Service on 0845 010 9000 before signing the declaration.
Buy With Confidence
The Ramp People value transparency in all of their business transactions and want you to be able to buy from us with confidence. We have taken a number of measures to ensure that this is possible. These include:
Speedy Delivery
We aim to despatch all of our orders within a maximum of 48 hours after they have been received. Next business day delivery is included free of charge as standard, although other shipping methods are available at an extra charge.
No Quibble Returns Policy
All non-faulty stock items can be returned within 14 calendar days of purchase for a full refund. If you aren't sure how to choose the correct ramp, do give our friendly sales team a call.
Fully Secure Payment Processing
The Ramp People are proud to use Sage Pay, one of the world's fastest growing E-Commerce Payment Providers to process all of our transactions. Sage Pay encrypt all of your payment details to the highest level possible, ensuring that none of your personal details are passed on to third parties.
See What Other Customers Say About Us
It's always comforting to be able to see how other customers have rated an Ecommerce Retailer. See what our ratings say about our fantastic service and products by viewing our Trust Pilot reviews on the website.
Anti-Slip Surface
250kg Capacity
Allows door to open and close when in position
Simple, safe and effective solution - no installation required 
Available in 3", 4", 5" and 6" (total ramp width 750mm)
Lightweight for easy of storage and handling
Customised threshold ramps available
Suitable for wheelchairs, scooters and walkers
Not designed to be left outside or exposed to any weather conditions 

All pictures shown are for illustration purpose only. Actual product may vary due to product enhancement

These ramps are only suitable for use as mobility aids
Fibreglass Threshold Ramp
TRP3T - 76mm/3"
Length (mm): 505
Width (mm): 740
Height (mm): 76
Max. load height (mm): 76
Weight (kg): 3.8
Capacity (kg): 250
TRP4T - 100mm/4"
Length (mm): 505
Width (mm): 750
Height (mm): 100
Max. load height (mm): 100
Weight (kg): 4.2
Capacity (kg): 250
TRP5T - 125mm/5"
Length (mm): 770
Width (mm): 760
Height (mm): 125
Max. load height (mm): 125
Weight (kg): 8.3
Capacity (kg): 250
TRP6T - 150mm/6"
Length (mm): 960
Width (mm): 750
Height (mm): 150
Max. load height (mm): 150
Weight (kg): 11.6
Capacity (kg): 250
| | |
| --- | --- |
| SKU | TRP-FIBRE |
| Capacity (kg) | 250 |
| Height (mm) | 150 |
| Height (inches) | 6 |
| Length (mm) | 960 |
| Weight (kg) | 3.8-11.6 |
| Width (mm) | 760 |
| One Year Warranty | Yes |
| Easy to Fit | Yes |
| Electric Wheelchair | Yes |
| Manual Wheelchair | Yes |
| Mobility Scooter Friendly | Yes |